Clinell Universal Disinfectant Wipes - 100 thick wipes
Clean and disinfect in a single step:
A well trusted single-step detergent and disinfectant wipe - ideal for use on surfaces and non-invasive medical devices. The patented Clinell near-neutral pH formula ensures exceptional material compatibility and is proven to kill at least 99.999% of pathogens after 10 seconds, norovirus within one minute and reduce instances of MRSA by 55%. The combination of biocides act as a powerful high grade disinfectant to prevent microbial resistance developing over time.
Clinell Universal Wipes are effective against coronavirus in just 30 seconds of contact time.
Features:
Combined disinfectant and detergent

Dermatologically tested

Nearly neutral pH to protect surfaces

Cost effective replacement for multiple cleaning products

ARTG: 178363
Effective Against

Test

Kill Time

Bacteria

Acinetobacter baumannii
EN13727
10 sec
Enterococcus faecalis
EN13727
10 sec
Enterococcus faecium (VRE)
EN13727
EN14561
10 sec
1 min
Enterococcus hirae
EN13727
EN14561
EN16615
10 sec
1 min
5 min
Escherichia coli (E. coli)
EN13727
10 sec
Klebsiella pneumoniae (ESBL)
EN13727
10 sec
Methicillin Resistant Staphyloccus aureus (MRSA)
EN13727
1 min
Pseudomonas aeruginosa
EN13727
EN14561
EN16615
10 sec
1 min
5 min
Staphylococcus aureus
EN13727
EN14561
EN16615
10 sec
1 min
5 min

Mycobacteria

Mycobacterium bovis
EN14348
2 min
Fungi
Candida albicans
EN13727
10 sec
Candida auris
EN13624
1 min
Virus
Hepatitis B
ASTM E1052
1 min
Hepatitis C
EN14476
1 min
HIV
EN14476
30 sec
Influenza H1N1
EN14476
2 min
Influenza H3N2
EN14476
2 min
MERS-CoV
EN14476
1 min
Norovirus
EN14476
1 min
Benzalkonium Chloride (0.45% W/V)

Didecyldimethylammonium Chloride (0.4% W/V)

Polyhexamethylene Biguanide [PHMB] (0.1% W/V)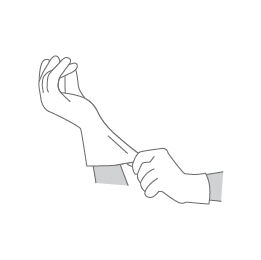 Wear recommended PPE.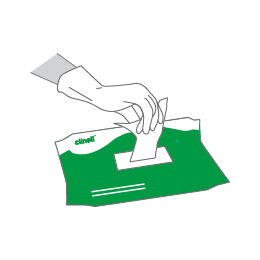 Remove one wipe from the pack.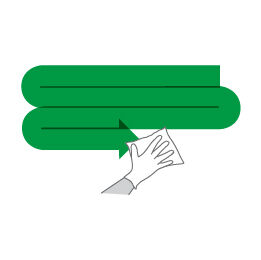 Working from clean to dirty, wipe in an 'S' shaped pattern, taking care not to go over the same area twice.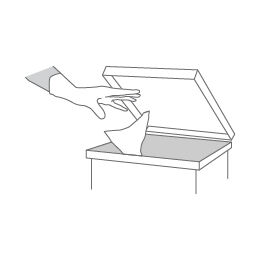 Change the wipe if it becomes dry or soiled and discard. Let the surface air dry.