Sleep Health
With each passing year there is new research showing the sleep disorders are more prevalent and harmful than previously thought. However, we as individuals often overlook the signs and symptoms of an underlying condition that is both serious and treatable. Being aware of the common sleep conditions can help you know when to seek out medical advice and treatment to improve your sleep health.
Common Sleep Disorders
Read more...

Obstructive Sleep Apnea (OSA)

Sufferers of obstructive sleep apnea experience a partial or complete interruption of breathing during sleep. This is caused by repeated collapse of the upper airway while sleeping. People with this condition are often tired during the day. They may also snore, wake up gasping or choking, or awake with a headache. 17% of the general population is thought to have OSA, but the prevalence is higher in men, in older people, and in those who are overweight or obese. A combination of these factors could see your chance of developing OSA reach as high as 49%.

Those with untreated OSA risk developing cardiovascular disease like heart attack, metabolic disease like diabetes, stroke, and depression. There are also the complications of being overly tired, such as decreased ability to learn and concentrate, poor performance at work, and increased chance of a motor vehicle accident.

OSA is typically diagnosed with a sleep study, which you can do at home or in a sleep lab. The best first step is to speak to your GP who can help organize the sleep study or send you to a specialist sleep physician.

If your study shows that you do have OSA, there are a number of treatment options. More mild forms of the condition can be managed by lifestyle modifications like weight loss and smoking cessation, or by a dental device called a Mandibular Advancement Splint, which pushes the jaw forward to help open the airway at night. The most effective treatment is a Continuous Positive Airway Pressure, or CPAP machine. This works by gently blowing pressurized air into your upper airway to prevent collapse. To learn more about CPAP, click here.

Central Sleep Apnea (CSA)

Like obstructive sleep apnea, CSA causes a disruption of breathing during sleep. However, in this condition the route cause is the interruption of the brain signals that control the muscles of breathing. In additional to the fatigue that can accompany any form of sleep apnea, CSA sufferers can also wake up feeling breathless, feel short of breath while lying down (orthopnea), or have chest pain. Other medical conditions like heart failure, cardiac arrhythmia and stroke can all contribute to the development of CSA. Central sleep apnea can then cause further cardiovascular problems.

Central sleep apnea can be diagnosed with an in lab sleep study. Specialist physician involvement is important, and CSA patients should see both a cardiologist and a sleep physician to make sure their heart and sleep problems are well managed. Treatment often involves the use of a positive pressure machine like CPAP, a ventilator like bi-level positive airway pressure (BPAP), or a more complex device like Adaptive Seroventilation (ASV).

Narcolepsy

Narcolepsy is a condition characterized by the uncontrollable urge to sleep during the day. While the exact cause is unknown, it is thought that the underproduction of certain brain chemicals (like hypocretin) are responsible for the disorder. Apart from attacks of sleepiness, sufferers can also experience a loss of voluntary muscle tone (cataplexy) and hallucinations that would only occur in health people as they were transitioning from wakefulness to sleep (hypnagogic hallucinations).

You are at higher risk of developing narcolepsy if you have a family history of the condition of if you have had brain injuries in the past. The chances of developing the disorder also increase with age. Sufferers often deal with personal and professional issues, including poor work performance, relationship problems, or stigma due to poor understanding of the disease. You are also at higher risk of injury when you have an episode.

Narcolepsy is diagnosed by a special type of sleep study called a Multiple Sleep Latency Test, or MSLT. This is carried out during the day and looks at how quickly you fall asleep. All patients with narcolepsy should be managed by a specialist sleep physician.

Restless Leg Syndrome

People with restless leg syndrome feel a discomfort in their lower limbs that is only relieved by moving their legs. They will move their legs around more during the transition from wakefulness to sleep and throughout the night. This causes a disruption of sleep, which leads to excessive daytime fatigue.

You are more likely to develop restless leg syndrome if you have a family history of the condition, or if you have another medical problem that effects the nervous system (e.g. peripheral neuropathy that can accompany diabetes).

You will most likely receive your diagnoses based on your description of your symptoms and a physical examination, although you may be asked to do an in-lab sleep study.

There are some medications that can be used to alleviate the symptoms. This condition is best managed by a specialist sleep physician.
ResMed has recently ceased production of cellular AirSense 10 CPAP devices due to the worldwide shortage of cellular modules.
June 6, 2022
Obstructive Sleep Apnoea (OSA) is a chronic treatable sleep disorder and a frequent comorbidity in patients with type 2 diabetes. The primary features of obstructive sleep apnoea include sleep fragmentation and frequent cessation of breathing resulting in hypoxia have been linked to abnormal glucose metabolism in various experiments. OSA is also strongly associated with the development of incident type 2 diabetes. So why do those with type 2 diabetes appear to have a greater risk of developing obstructive sleep apnoea?
December 24, 2021
A common problem for those with untreated obstructive sleep apnoea (OSA) is that the excessive daytime sleepiness makes it extremely difficult to exercise due to a lack of energy and motivation. So if CPAP treatment can help to reduce apnoea events during sleep, will adherence to CPAP use result in an increase in physical activity?
December 23, 2021
There is no aspect of our minds and bodies that sleep does not touch. A good night's rest is tantamount to maintaining a healthy brain, mind, cardiovascular system, immune system and metabolism. Sleep is one of the most important things we can do each day to keep ourselves healthy and happy into old age. So what happens when we can't get either the quality or quantity of sleep that we need for optimal health?
December 22, 2021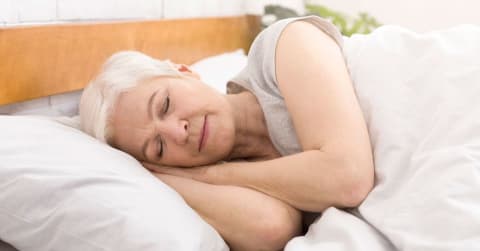 Article Highlights: - Melatonin is released from the pineal gland when it is dark - Use of artificial light at night negatively impacts melatonin release - Light can depress melatonin signaling and contribute to sleep disorders - Supplemental melatonin may help to restore some of the melatonin signaling lost by exposure to artificial light at night - Melatonin supplementation is exceedingly safe, even at very high doses - Melatonin is a hormone, powerful antioxidant and analgesic
December 20, 2021
Article Highlights: - Light exposure has a huge impact on sleep/wake cycles. - Exposure to natural light throughout the day can help you stay alert and awake. - Artificial lights at night can disturb our daily rhythms and disrupt sleep. - Seek bright natural light during the day and darkness at night consistently for the best night's sleep.
December 19, 2021
Humans have evolved to perform optimally when breathing through our noses. Nasal breathing fulfils many roles that breathing through your mouth cannot. The way in which we breathe can have lasting and meaningful effects on our health and wellbeing. So if nasal breathing is so important, why do some of us habitually breathe through our mouths?
December 16, 2021
Night sweats can be extremely uncomfortable and disruptive to sleep. Even though night sweats are not always a cause for alarm, there can sometimes be underlying causes that can be addressed to help ease their impact. Although not all night sweats are caused by the same thing, there are some common contributors in men:
December 15, 2021
Most people are extremely grateful when they are able to fall asleep shortly after their head hits the pillow. But the reality is, many of us struggle to get off to sleep without tossing and turning. Fortunately, there are several things you can do to help you to get to sleep without having to lie in bed for too long.
December 14, 2021
Most people spend roughly one third of their whole lives sleeping. Despite its obvious importance to health, sleep remains mysterious in many ways. The debate of how much sleep we really need to be healthy has been going on for a long time, with different people claiming to need different amounts of sleep to feel rested and well. In the last few years, however, research conducted by experts in the field unequivocally supports the notion that the average adult needs between 7 and 9 hours of sleep per night.
December 13, 2021
Insomnia is a growing issue, with roughly 30% to 50% of adults dealing with at least a mild form. As this number increases, the desire to find safe and effective treatments has grown precipitously in the last decade. Among some of the most common approaches to the treatment of insomnia are soporific drugs such as benzodiazepines. These drugs are designed to lower brain activity and artificially induce sleep. Unfortunately, this class of drugs have been found to be ineffective in generating healthful and regenerative sleep.
December 12, 2021
As more and more people search for sleep aids, and marijuana is slowly being decriminalised throughout the world, many people are turning to the humble flower to help them sleep. While many smokers of marijuana claim that it helps them with their sleep, the research on this topic is far from settled.
December 11, 2021
It's not uncommon for people to wake up feeling tired, sluggish and run down. Many feel the need for a second coffee by midday to recover from this feeling and get through the day. But have you wondered why you might be feeling tired even after a good night's sleep? Here are 9 reasons why you might be waking up tired:
December 6, 2021
Sleep Apnoea can go undiagnosed and untreated for years. The ramifications of Obstructive Sleep Apnoea (OSA) can be long-lasting and severe without proper management. Unfortunately, many individuals are either unaware of their condition or have yet to pursue the appropriate treatment options with their doctor.
November 30, 2021
Sleep can vary from person to person. With so many different pillows, mattresses and blankets, different people adapt to different sleeping positions. But is there a 'right' way to drift off to sleep?
November 29, 2021
Obstructive Sleep Apnoea (OSA) is a common sleep disorder characterised by snoring, choking and excessive daytime sleepiness. It is an insidious problem that often flys under the radar, with many Australians blaming their perpetual tiredness on stress and ageing, when there is actually an underlying sleep disorder that can be simply diagnosed and treated.
November 29, 2021
Anxiety and insomnia are both broad terms; both relate to a complex of different symptoms and outcomes and are often linked in some way. While anxiety is a state that is not necessarily detrimental to health, however, if it becomes chronic and unmanaged, it can impact on many aspects of personal wellbeing; including sleep.
November 28, 2021
Infectious diseases including COVID-19 can affect the respiratory system, inducing coughing, wheezing and difficulty breathing. Preventing damage to the lungs and restoring proper respiration is crucial in overcoming such infections.
November 25, 2021
Snoring is common. While more prevalent among men, the elderly and those who are overweight, snoring can occur in individuals even during childhood.
November 23, 2021
With international travel opening back up, many of us are bound to experience jet lag again. Thankfully, there are several ways to stop this from occurring – here's how:
November 14, 2021
Sleep is important for our body's growth and repair. It can also help to reduce the risk of many health conditions – including Alzheimer's disease, heart disease and diabetes.
November 13, 2021
Did you know the US loses up to an estimated $411 billion and 1.2 million work days a year because of sleepy employees? Aside from the company's loss, you may be affecting your own salary due to unproductivity.
November 6, 2021
Research shows that living an active lifestyle can lower the risk of developing obstructive sleep apnea (OSA) - a common sleep disorder where the upper airways collapse during sleep resulting in airflow blockage.
October 31, 2021
Many people rely on coffee as part of their daily routine for its energy boosting benefits - however it can also have the reverse effect soon after, making you very tried. Here's why:
October 25, 2021
Sleep is crucial for your fitness goals. In fact, two key muscle-building hormones, human growth hormone (HGH) and testosterone, are secreted when you sleep. Adults require seven or more hours of sleep per night, however many people fall short of this. If this is you, here is what you can do:
October 23, 2021
Melatonin is a key hormone involved in sleep and is produced naturally in the brain. Melatonin supplements are a popular way to improve the quality and quantity of your sleep, however there are plenty of melatonin-rich foods that you can add to your diet to do the trick:
October 16, 2021
A healthy diet, exercise and controlling your blood pressure can all reduce the risk of having a stroke – however your sleep quality also plays an important role.
October 16, 2021
Good quality sleep is essential for your health – but it could be your diet that's getting in the way! Here are 6 foods that could be negatively impacting your sleep.
October 9, 2021
Adults need seven to nine hours of sleep every night, however studies show most of us aren't getting enough sleep. The consequences can be severe – here's how:
October 3, 2021
Sleep allows our bodies to repair muscles, grow bones, manage hormones and sort memories. When you're sleeping, your body cycles through different sleep stages multiple times – broadly categorised as rapid eye movement (REM) sleep and non-REM (NREM) sleep.
October 2, 2021
Teenagers are stereotypically known for being tired and grouchy in the mornings – but research suggests there is a scientific reason behind this.
September 27, 2021
A new study presented early this month has revealed that those with sleep apnea on Continuous Positive Airway Pressure (CPAP) therapy have a much higher chance of living longer. The study of 176,000 people with sleep apnea over 3 years found that patients using CPAP treatment were 39% more likely to survive than OSA patients who didn't. The survival rate gap still remained significant when accounting for age, overall health, pre-existing conditions, and causes of death.
September 25, 2021
We all have different sleeping preferences and night time routines – however a study has revealed that our sleeping habits could have a serious impact on our health. Research has found that the way you sleep could significantly impact your risk of having a stroke.
September 20, 2021
Feeling anxious or stressed when you're trying to fall asleep is a common struggle for many. People can feel anxious for a number of different reasons, however two psychologists have shared their five simple steps to help anyone struggling:
September 19, 2021
If you are one to struggle with falling asleep, why not try a new viral sleep hygiene hack explained by US doctor, Dr. Jess Andrade, known as the '10-3-2-1-0 method.' This simple step-by-step guide prepares you for an optimal night's sleep – here's how:
September 12, 2021
Do you find yourself waking up feeling unrefreshed after a night's sleep? You may have Obstructive Sleep Apnea (OSA) – a common sleep disorder which causes pauses in your breathing while you sleep. Studies show that those with OSA have a higher risk of developing depression.
September 11, 2021
It is well known that carrying extra weight is a risk factor for Obstructive Sleep Apnea (OSA) – a common sleep disorder that causes pauses in breathing during sleep. Exercise is a great way to prevent many health problems, and is now shown to cut the risk of OSA by up to 31%.
September 4, 2021
While alcohol can help you unwind from stress, it results in poorer sleep quality throughout the night. Here are four ways alcohol may be affecting your sleep:
August 22, 2021
One of the most critical components to running a successful business is getting enough sleep. Getting at least seven to eight hours of sleep a night as well as deep sleep is essential for optimal function and continued success.
August 21, 2021
Sleep apnea is very common, affecting approximately 34% of middle-aged men and 17% of middle-aged women. Obstructive sleep apnea (OSA) – being the most common type - is linked to cardiovascular disease, high blood pressure, stroke and diabetes. However a recent article published by the American Heart Association has found it can also damage key blood vessels leading to accelerated vascular ageing.
August 15, 2021
As we age, our quality of sleep often deteriorates causing daytime sleepiness. This is especially common in the elderly with prevalence rates of up to 50%. The most common reason for declined sleep quality is sleep-disordered breathing (SDB), or obstructive sleep apnea (OSA) – a disruption of normal breathing during sleep.
August 14, 2021
Rapid eye movement sleep (or REM sleep) is a stage of sleep when your brain converts short-term memories into the long-term bank. It is the fourth stage of sleep in our sleep cycle, and is most likely occurring when you have life-like dreams where your heart rate increases, your breathing quickens and your eyelids flutter.
August 1, 2021
Do you find it difficult to fall asleep at night or suffer from daytime tiredness due poor sleep? Here are some common reasons you may want to consider to help you sleep better:
July 31, 2021
Snoring is common, affecting about 57% of adult men and 40% of adult women. Although you may not think of it as a problem, snoring is often linked to health problems - such as obstructive sleep apnea - and could also be disrupting the quality of sleep of your partner. Here are 10 ways you can reduce your snoring:
July 25, 2021
A poor night's sleep can easily spiral into an unproductive day. Here are 8 steps sleep experts recommend that can help you bounce back to efficiency.
July 24, 2021
Sleep is an essential part of success in the classroom - but the question of how much sleep kids need is a struggle for many parents.
July 18, 2021
Did you know that around 1.8 million Australians have diabetes? Each year, more than 100,000 Australians develop a form of diabetes – with type 2 diabetes accounting for 85%. This is of particular concern due to its association with a sleep disorder known as obstructive sleep apnea (OSA).
July 17, 2021
Have you ever found yourself getting sick after an all-nighter, or after burning the candle at both ends for too long? There's a good reason – research shows that a lack of sleep weakens your immune system, making you more susceptible to getting sick. In fact, research even shows sleep deprivation can make vaccinations less effective, as your antibody response can be reduced by 50%.
July 11, 2021
Age significantly affects your sleep needs. Your sleep cycles, stress levels, exercise levels and diet change throughout the years, which all impact your sleep. While sleep habits differ for everyone, sleep experts have specific recommendations for each age group.
July 10, 2021
Urgent Product Defect Correction on Specific Philips Continuous Positive Airway Pressure (CPAP), BiLevel Positive Airway Pressure (BiLevel PAP) devices, and Mechanical Ventilators
July 6, 2021
Getting to sleep can be a major struggle if you have a sleep disorder, suffer from stress or anxiety or have a busy schedule. You may have heard time and time again that you need to get 7-9 hours of sleep per night, but are still looking for help.
July 4, 2021
Poor sleep is a widespread problem, but statistics show that some racial and socioeconomic groups are suffering more than others.
July 3, 2021
Sleep is essential for our health, however many of us leave our sleep problems untreated leading to physical and mental health problems. According to the Centre for Disease Control, 34.1% of children, 74.6% of high school students, and 32.5% of adults fail to get sufficient sleep on a regular basis.
June 27, 2021
Sleep plays a very important role for our brain health and biological repair. Unfortunately, the quality of our sleep tends to decline as we get older which can accelerate the aging process.
June 26, 2021
Continuous Positive Airway Pressure (CPAP) is a medical device used to treat sleep apnea by preventing the upper airways from collapsing. Although this device is highly effective, patients may encounter problems which can cause discomfort. Here are some common complications our CPAP Consultants see and how they address them:
June 20, 2021
June 19, 2021
Feeling more tired than normal now that winter has hit? You're not alone. With less sunlight during the day, our bodies produce more melatonin and less serotonin, making us sleepier. However, you may also find you are sleeping worse during winter – here are 3 tips to help improve your sleep during winter.
June 18, 2021
Philips Respironics has announced that it is initiating a voluntary recall notification for Continuous and Non-Continuous Ventilators (certain CPAP, BiLevel PAP and Ventilator Devices, including DreamStation machines and System One machines). Philips Respironics takes patient safety very seriously, and is currently engaging with Australian regulatory bodies to rectify the issues. You can view the list of impacted machines, and FAQs here: www.philips.com/SRC-update.
June 16, 2021
Throughout the pandemic, neurologists have observed an increase in sleep disturbances, including night terrors and night-time panic attacks. If you've ever seen someone suddenly wake up screaming, pale, looking like they've seen a ghost, you may have just seen them experience a night terror.
June 13, 2021
A new study published in JAMA Psychiatry has found that going to sleep an hour earlier could lower your risk for major depression by 23%. The study included 840,000 people, including their genetic data, prescription records and medical history. They found that provided the amount of sleep stays the same, sleeping an hour earlier lowered your risk of depression by 23%, and sleeping two hours earlier lower your risk by around 40%.
June 12, 2021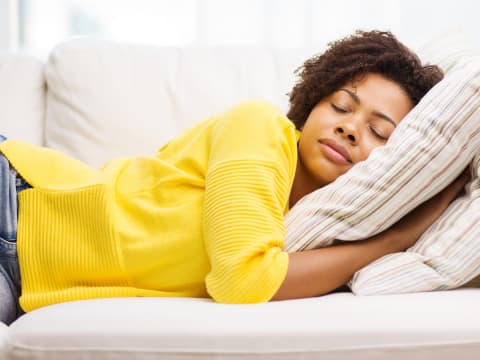 Do you feel guilty when taking an afternoon snooze? Don't. Research shows napping can benefit our cognitive function – Here's how.
May 29, 2021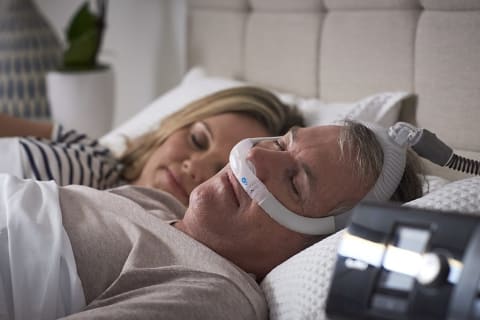 Continuous Positive Airway Pressure (CPAP) machines are used to treat obstructive sleep apnea (OSA) – a common sleep disorder linked to a range of health problems. Patients with OSA have a higher risk of developing heart problems, high blood pressure, obesity, diabetes and strokes. Thankfully, research has shown that CPAP treatment helps lower these risks by preventing apneas during sleep.
May 29, 2021
The traditional 9-5 work day has shifted for many people. Now, it's common for people to work night shifts or 'graveyard shifts' from 11pm – 7am, which drastically increases the likelihood of crashes.
May 23, 2021
If you suffer from daytime tiredness and always feel unrefreshed, you may have Obstructive Sleep Apnea (OSA) – a sleep condition which disturbs your breathing during sleep.
May 22, 2021
Sleep is a basic human necessity, despite how often we push it to the side. Study after study has shown that our sleep is intrinsically linked to our overall health – here's 5 ways your sleep habits could be affecting your health.
May 16, 2021
A new report in the Journal of Clinical Sleep Medicine has revealed the astounding impact of sleep disorders on the U.S. Health care system. Sleep problems cost the system close to $95 billion a year, and increase health care costs by 60%. Researcher Dr. Neil Bhattacharyya says, "Our estimates are likely low, considering we know there are a large number of patients not yet diagnosed with a disorder like sleep apnea, restless legs syndrome and insomnia."
May 15, 2021
For adults suffering from Obstructive Sleep Apnea (OSA), how consistently you use your CPAP machine could have a significant effect on your weight, not just your sleep. Researchers have found that patients who used CPAP for 5 hours or less per night had an increased BMI compared to patients who used CPAP for more than 5 hours per night. You can view more details of the study here: https://bit.ly/33romtE
May 10, 2021
Some people fall asleep instantly where as others will toss and turn for hours. The time it takes you to fall asleep is called "sleep latency." But is there an optimal sleep latency?
May 9, 2021
Sleeping can be a real struggle as you age, especially for those over 60 who suffer from a sleep disorder such as insomnia or sleep apnea.
May 8, 2021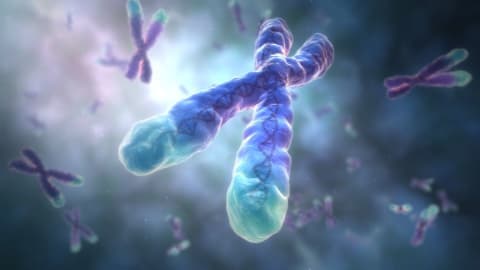 New research suggests there may be a link between a DNA marker for longevity and excessive daytime sleepiness – a condition that affects about 20% of the population.
May 7, 2021
Many people find it difficult to stay asleep during the night. You might brush it off, but studies show that frequent disruptions to sleep can seriously affect your health – particularly in women.
May 2, 2021
Studies have shown that your sleeping position may have an impact on your health, especially those with pre-existing heart conditions.
May 1, 2021
Taking care of your sleep apnea also means you are taking care of your brain. Sleep apnea is a chronic sleep disorder that involves repetitive pauses in your breathing during sleep. These pauses in your breathing reduce the oxygen flow to your brain, leading to a range of health problems.
April 26, 2021
According to the American College of Greece, approximately half of the male population have sleep apnea as opposed to one in five women.
April 20, 2021
It is well known that sleep apnea can leave you feeling tired and grouchy due to a lack of sleep, but a recent study shows that you may also come across as a cranky employee.
April 19, 2021
Many chronic conditions are linked to each other, which means having one increases your risk for developing another. About 85% of people ages 60 or older have at least one chronic disease, and 60% have at least two.
April 18, 2021
If you wake up during the night due to shortness of breath, your body might be telling you something about your heart.
April 17, 2021
Snoring is common amongst many children, however new research has shown that it may be associated with structural changes in the brain causing behavioural and learning problems.
April 14, 2021
Did you know that driving while tired is just as dangerous as driving under the influence of drugs or alcohol?
April 13, 2021
Does your mind wander and procrastinate in the late hours of the night? You may have bedtime procrastination, which significantly affects the quality of your sleep and long term health.
April 12, 2021
Insomnia is commonly seen in those with schizophrenia. Now, a new study has shown that insomnia is closely associated with more suicidal thoughts, anxiety and depression in these patients.
April 9, 2021
Many people snore for different reasons, so it is important to separate the myths and facts to better understand your health. Here are 5 facts you should know about snoring.
April 9, 2021
Do you feel constantly tired all the time no matter how much rest you get? You might have chronic fatigue syndrome – a condition characterised by excessive tiredness for at least 6 months that can't be explained by an underlying medical condition.
April 8, 2021
During the last 14 years, there has been a dramatic increase in insomnia and obstructive sleep apnoea amongst active-duty military members. From 2005-2019, insomnia increased 45-fold, and sleep apnoea increased over 30-fold.
April 3, 2021
Sleep studies diagnose sleep disorders such as insomnia or sleep apnea. They are one of the best ways to identify any issues with your sleep.
March 28, 2021
Falling asleep can be especially difficult for insomniacs and those with physical irritation, such as restless leg syndrome. Although many will try their best to ignore it, restless leg syndrome (RLS) should be taken seriously as experts say it may be a red flag for heart disease.
March 23, 2021
With so many new wearable technologies, it is easy to get access to your day-to-day health statistics – and now, fitness trackers are starting to measure your blood oxygen saturation, or SpO2, which could help detect sleep apnoea.
March 21, 2021
You've made the decision to start working on your sleep – so what now? For those looking for ways to improve their sleeping habits, start with the 10 Commandments of Sleep Hygiene. These simple steps can help you fall asleep faster, for longer, and more deeply.
March 18, 2021
It's sleep awareness week! We all know we need sleep – but we rarely get enough of it. 7-8 hours of sleep is recommended for most adults, but many Australians are functioning on much less. For some, operating on 5-6 hours per night might even be a point of pride. But getting enough sleep is a necessity when it comes to our health. Here are just 10 things that 8 hours of sleep does for you.
March 17, 2021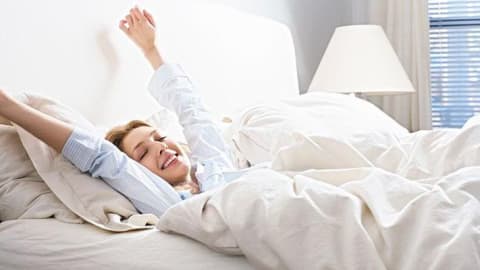 You've made the decision to start working on your sleep – so what now? For those looking for ways to improve their sleeping habits, start with the 10 Commandments of Sleep Hygiene. These simple steps can help you fall asleep faster, for longer, and more deeply.
December 2, 2020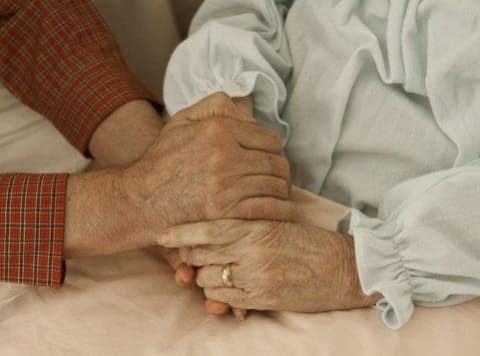 Obstructive Sleep Apnoea (OSA) affects more than just your sleep. A new study from the Journal of Alzheimer's Disease has shown a link between severe untreated OSA and dementia. Researchers found that untreated OSA patients had higher levels of beta-amyloid protein – the protein which builds up in brain arteries and increases the risk of dementia.
December 1, 2020
Sleep apnoea is more than just a snoring problem – and it can have much deeper consequences than tiredness. Did you know that diabetes, particularly Type 2 diabetes, and sleep apnoea have been strongly linked?
December 1, 2020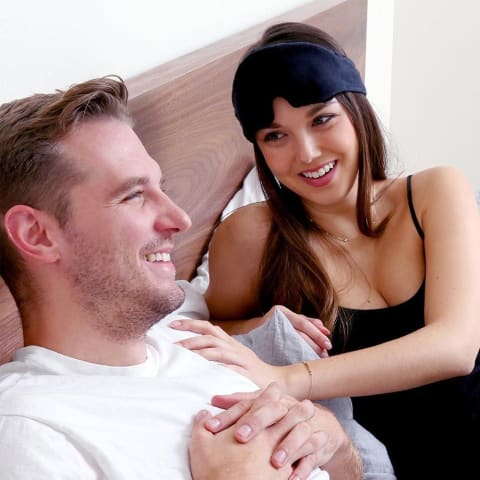 Our eyes are hard at work every day. With so much of our lives now centered on screens, our eyes are working double time. This excess screen time can lead to dry eyes, double vision, headaches, concentration issues and even sleep problems. One of the best ways to reduce eye strain is with an eye mask. Here are some of the benefits.
December 1, 2020
We know we need it – but we rarely get it. 7-8 hours of sleep is recommended for most adults, but many Australians are functioning on much less. For some, operating on 5-6 hours per night might even be a point of pride. But getting enough sleep is a necessity when it comes to our health. Here are just 10 things that 8 hours of sleep does for you.
December 1, 2020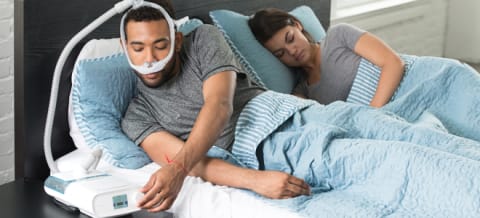 Upwards of 83% of patients who start CPAP therapy are non-compliant over the long term. Starting CPAP therapy is crucial – but it is just as important to make sure you keep using CPAP consistently to achieve your best health outcome.
December 1, 2020
Our sleep and routines has suffered during the pandemic. Increased anxiety, lockdowns and having to work from home has ruined many sleep schedules. But having a consistent sleep schedule is the key to getting longer, better sleep. So how can you reset your sleep schedule after so much disruption?
December 1, 2020
Sleep is crucial for our brains to function well. Without good sleep, we are much more at risk of making poor choices. But this goes far deeper than choosing the wrong route to work, or picking an unhealthy meal. Researchers now have evidence to show that sleep deprivation may put us at greater risk of addiction and drug abuse.
December 1, 2020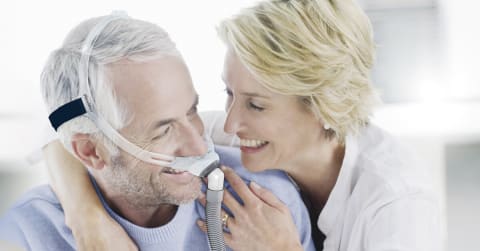 There are so many important reasons for treating sleep apnoea – your heart health, mental health, productivity, safety and more! But did you know that scientists have shown CPAP therapy can also make you look younger and more attractive?
December 1, 2020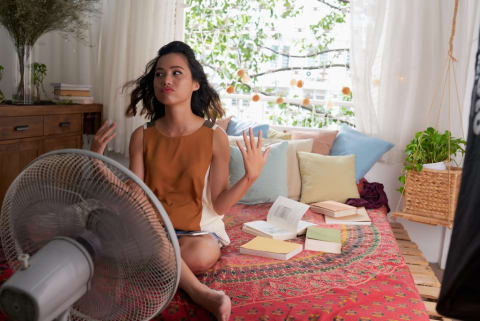 Sunburnt, sweaty and…sleep deprived? Heatwaves can make it difficult to get a good night's sleep. Our bodies need to cool down as we go to sleep, making it harder to get deep sleep during these hot summer months. So here are some tips to help you stay cool and well rested this summer.
December 1, 2020
A new study has shown that using Continuous Positive Airway Pressure (CPAP) treatment can lower the risk of heart disease in people with prediabetes.
November 11, 2020
More than being grumpy, sleep deprivation can have serious impacts on your mental health. New research from the University of York has shown that sleep-deprived individuals struggle to suppress negative and unwanted thoughts.
November 11, 2020
A new study in the Journal of Clinical Sleep Medicine has shown that even a small increase in physical activity can lower the risk of developing sleep apnea.
November 11, 2020
How do you know whether you are experiencing a bad night's sleep, or a more serious problem of insomnia? Here are 5 symptoms to look out for.
November 11, 2020
Many Australians are sleep-deprived. But does skimping on sleep have any real, long-term effects? YES. Consistently missing sleep can put you at a much higher risk for a whole host of conditions. Here are just a few.
November 11, 2020
The foods we eat before bed can have a big impact on our sleep. So, if you are struggling to get a good night's sleep, try cutting out these foods a few hours before hitting the hay.
November 11, 2020
Snoring, restless legs, blanket stealing and bed hogging is robbing precious hours of sleep from many Australian couples. Your romantic partner may be your favourite person to spend the day with, but still make for a terrible bedfellow. That's why almost 1 in 5 Australian couples sleep in separate beds.
November 11, 2020
Cardiovascular disease is the number one killer in Australia. So how can you make sure you're looking after your heart health? Sleep!
November 11, 2020
Are you experiencing a problem that warrants a visit to a Sleep Specialist? Here are 15 reasons you may want to speak to a Sleep Physician.
November 11, 2020
Getting a good night's sleep is all most of us want at the end of a tiring day. But many Australians struggle to get the sleep they need because of a persistent urge to move their legs. Here are 5 key signs of Restless Legs Syndrome (RLS)
November 11, 2020
Weighted blankets - many swear by them as the secret to beating insomnia. But how are these blankets supposed to work?
September 7, 2020
Getting a peaceful sleep can be difficult with the sound of heavy breathing or snoring next to you – but what is actually causing it?
June 9, 2020