Sleep Apnea
Obstructive Sleep Apnoea (OSA) is a chronic treatable sleep disorder and a frequent comorbidity in patients with type 2 diabetes. The primary features of obstructive sleep apnoea include sleep fragmentation and frequent cessation of breathing resulting in hypoxia have been linked to abnormal glucose metabolism in various experiments. OSA is also strongly associated with the development of incident type 2 diabetes. So why do those with type 2 diabetes appear to have a greater risk of developing obstructive sleep apnoea?
December 24, 2021
A common problem for those with untreated obstructive sleep apnoea (OSA) is that the excessive daytime sleepiness makes it extremely difficult to exercise due to a lack of energy and motivation. So if CPAP treatment can help to reduce apnoea events during sleep, will adherence to CPAP use result in an increase in physical activity?
December 23, 2021
Article Highlights: - Magnesium is a popular supplement for enhancing sleep. - Magnesium is an essential mineral for many functions in the body. - For many complex reasons, magnesium deficiency is becoming more common. - Most over the counter magnesium supplements are poorly absorbed and can result in gastrointestinal distress. - Epsom salt soaks can also be beneficial. - Magnesium sufficiency is important, but not a cure-all. - Check your RBC magnesium levels with your doctor to determine your magnesium status.
December 18, 2021
Humans have evolved to perform optimally when breathing through our noses. Nasal breathing fulfils many roles that breathing through your mouth cannot. The way in which we breathe can have lasting and meaningful effects on our health and wellbeing. So if nasal breathing is so important, why do some of us habitually breathe through our mouths?
December 16, 2021
Obstructive Sleep Apnoea (OSA) is a condition of varying severity. Some may only experience very mild OSA, whereas others can have a very severe form. Treatment options for OSA depend greatly on the severity of the patient's symptoms. There are several different primary treatment options for those suffering with OSA designed to cater for mild, moderate and severe forms.
December 1, 2021
Sleep Apnoea can go undiagnosed and untreated for years. The ramifications of Obstructive Sleep Apnoea (OSA) can be long-lasting and severe without proper management. Unfortunately, many individuals are either unaware of their condition or have yet to pursue the appropriate treatment options with their doctor.
November 30, 2021
Obstructive Sleep Apnoea (OSA) is a common sleep disorder characterised by snoring, choking and excessive daytime sleepiness. It is an insidious problem that often flys under the radar, with many Australians blaming their perpetual tiredness on stress and ageing, when there is actually an underlying sleep disorder that can be simply diagnosed and treated.
November 29, 2021
Snoring is common. While more prevalent among men, the elderly and those who are overweight, snoring can occur in individuals even during childhood.
November 23, 2021
Sleep is important for our body's growth and repair. It can also help to reduce the risk of many health conditions – including Alzheimer's disease, heart disease and diabetes.
November 13, 2021
All people should use CPAP - here's why
November 1, 2021
Research shows that living an active lifestyle can lower the risk of developing obstructive sleep apnea (OSA) - a common sleep disorder where the upper airways collapse during sleep resulting in airflow blockage.
October 31, 2021
A new study presented early this month has revealed that those with sleep apnea on Continuous Positive Airway Pressure (CPAP) therapy have a much higher chance of living longer. The study of 176,000 people with sleep apnea over 3 years found that patients using CPAP treatment were 39% more likely to survive than OSA patients who didn't. The survival rate gap still remained significant when accounting for age, overall health, pre-existing conditions, and causes of death.
September 25, 2021
Do you find yourself waking up feeling unrefreshed after a night's sleep? You may have Obstructive Sleep Apnea (OSA) – a common sleep disorder which causes pauses in your breathing while you sleep. Studies show that those with OSA have a higher risk of developing depression.
September 11, 2021
It is well known that carrying extra weight is a risk factor for Obstructive Sleep Apnea (OSA) – a common sleep disorder that causes pauses in breathing during sleep. Exercise is a great way to prevent many health problems, and is now shown to cut the risk of OSA by up to 31%.
September 4, 2021
Snoring is common, affecting about 57% of adult men and 40% of adult women. Although you may not think of it as a problem, snoring is often linked to health problems - such as obstructive sleep apnea - and could also be disrupting the quality of sleep of your partner. Here are 10 ways you can reduce your snoring:
July 25, 2021
Age significantly affects your sleep needs. Your sleep cycles, stress levels, exercise levels and diet change throughout the years, which all impact your sleep. While sleep habits differ for everyone, sleep experts have specific recommendations for each age group.
July 10, 2021
Urgent Product Defect Correction on Specific Philips Continuous Positive Airway Pressure (CPAP), BiLevel Positive Airway Pressure (BiLevel PAP) devices, and Mechanical Ventilators
July 6, 2021
The TGA is currently working with Philips on its global recall action for Continuous Positive Airway Pressure (CPAP), Bi-Level Positive Airway Pressure (Bi-Level PAP) devices and mechanical ventilators due to risks posed by the polyester-based polyurethane (PE-PUR) sound abatement foam component in these devices. Read more to find the links, hotline, and information Philips and the TGA have provided for patients and users.
June 24, 2021
Continuous Positive Airway Pressure (CPAP) is a medical device used to treat sleep apnea by preventing the upper airways from collapsing. Although this device is highly effective, patients may encounter problems which can cause discomfort. Here are some common complications our CPAP Consultants see and how they address them:
June 20, 2021
June 19, 2021
Feeling more tired than normal now that winter has hit? You're not alone. With less sunlight during the day, our bodies produce more melatonin and less serotonin, making us sleepier. However, you may also find you are sleeping worse during winter – here are 3 tips to help improve your sleep during winter.
June 18, 2021
Philips Respironics has announced that it is initiating a voluntary recall notification for Continuous and Non-Continuous Ventilators (certain CPAP, BiLevel PAP and Ventilator Devices, including DreamStation machines and System One machines). Philips Respironics takes patient safety very seriously, and is currently engaging with Australian regulatory bodies to rectify the issues. You can view the list of impacted machines, and FAQs here: www.philips.com/SRC-update.
June 16, 2021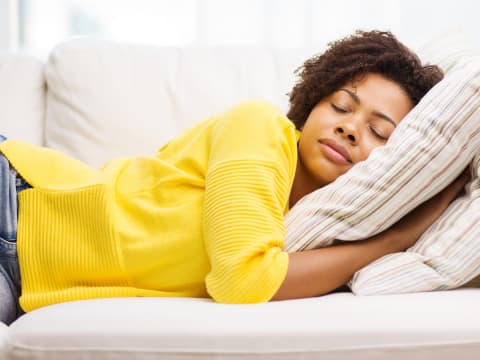 Do you feel guilty when taking an afternoon snooze? Don't. Research shows napping can benefit our cognitive function – Here's how.
May 29, 2021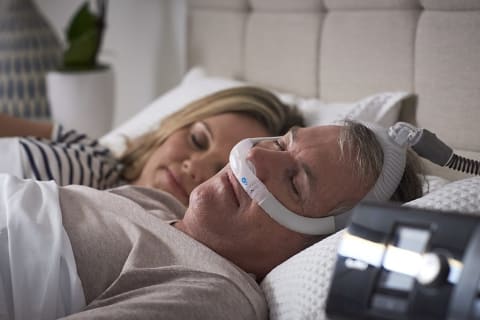 Continuous Positive Airway Pressure (CPAP) machines are used to treat obstructive sleep apnea (OSA) – a common sleep disorder linked to a range of health problems. Patients with OSA have a higher risk of developing heart problems, high blood pressure, obesity, diabetes and strokes. Thankfully, research has shown that CPAP treatment helps lower these risks by preventing apneas during sleep.
May 29, 2021
The traditional 9-5 work day has shifted for many people. Now, it's common for people to work night shifts or 'graveyard shifts' from 11pm – 7am, which drastically increases the likelihood of crashes.
May 23, 2021
If you suffer from daytime tiredness and always feel unrefreshed, you may have Obstructive Sleep Apnea (OSA) – a sleep condition which disturbs your breathing during sleep.
May 22, 2021
Sleep is a basic human necessity, despite how often we push it to the side. Study after study has shown that our sleep is intrinsically linked to our overall health – here's 5 ways your sleep habits could be affecting your health.
May 16, 2021
A new report in the Journal of Clinical Sleep Medicine has revealed the astounding impact of sleep disorders on the U.S. Health care system. Sleep problems cost the system close to $95 billion a year, and increase health care costs by 60%. Researcher Dr. Neil Bhattacharyya says, "Our estimates are likely low, considering we know there are a large number of patients not yet diagnosed with a disorder like sleep apnea, restless legs syndrome and insomnia."
May 15, 2021
For adults suffering from Obstructive Sleep Apnea (OSA), how consistently you use your CPAP machine could have a significant effect on your weight, not just your sleep. Researchers have found that patients who used CPAP for 5 hours or less per night had an increased BMI compared to patients who used CPAP for more than 5 hours per night. You can view more details of the study here: https://bit.ly/33romtE
May 10, 2021
Many people find it difficult to stay asleep during the night. You might brush it off, but studies show that frequent disruptions to sleep can seriously affect your health – particularly in women.
May 2, 2021
Studies have shown that your sleeping position may have an impact on your health, especially those with pre-existing heart conditions.
May 1, 2021
Taking care of your sleep apnea also means you are taking care of your brain. Sleep apnea is a chronic sleep disorder that involves repetitive pauses in your breathing during sleep. These pauses in your breathing reduce the oxygen flow to your brain, leading to a range of health problems.
April 26, 2021
According to the American College of Greece, approximately half of the male population have sleep apnea as opposed to one in five women.
April 20, 2021
It is well known that sleep apnea can leave you feeling tired and grouchy due to a lack of sleep, but a recent study shows that you may also come across as a cranky employee.
April 19, 2021
Many chronic conditions are linked to each other, which means having one increases your risk for developing another. About 85% of people ages 60 or older have at least one chronic disease, and 60% have at least two.
April 18, 2021
If you wake up during the night due to shortness of breath, your body might be telling you something about your heart.
April 17, 2021
Snoring is common amongst many children, however new research has shown that it may be associated with structural changes in the brain causing behavioural and learning problems.
April 14, 2021
Did you know that driving while tired is just as dangerous as driving under the influence of drugs or alcohol?
April 13, 2021
Many people snore for different reasons, so it is important to separate the myths and facts to better understand your health. Here are 5 facts you should know about snoring.
April 9, 2021
Although CPAP machines now have multiple humidification options, many patients still struggle with having dry or stuffy sinuses after using their CPAP machine. Thankfully, you can treat any dry or stuffy noses with Flo Sprays!
April 7, 2021
During the last 14 years, there has been a dramatic increase in insomnia and obstructive sleep apnoea amongst active-duty military members. From 2005-2019, insomnia increased 45-fold, and sleep apnoea increased over 30-fold.
April 3, 2021
Sleep studies diagnose sleep disorders such as insomnia or sleep apnea. They are one of the best ways to identify any issues with your sleep.
March 28, 2021
With so many new wearable technologies, it is easy to get access to your day-to-day health statistics – and now, fitness trackers are starting to measure your blood oxygen saturation, or SpO2, which could help detect sleep apnoea.
March 21, 2021
You've made the decision to start working on your sleep – so what now? For those looking for ways to improve their sleeping habits, start with the 10 Commandments of Sleep Hygiene. These simple steps can help you fall asleep faster, for longer, and more deeply.
March 18, 2021
It's sleep awareness week! We all know we need sleep – but we rarely get enough of it. 7-8 hours of sleep is recommended for most adults, but many Australians are functioning on much less. For some, operating on 5-6 hours per night might even be a point of pride. But getting enough sleep is a necessity when it comes to our health. Here are just 10 things that 8 hours of sleep does for you.
March 17, 2021
Sleep apnoea is more than just a snoring problem – and it can have much deeper consequences than tiredness. Did you know that diabetes, particularly Type 2 diabetes, and sleep apnoea have been strongly linked?
December 1, 2020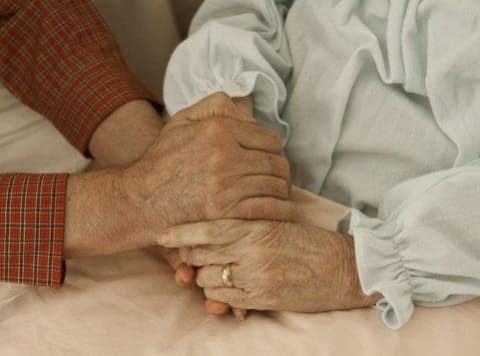 Obstructive Sleep Apnoea (OSA) affects more than just your sleep. A new study from the Journal of Alzheimer's Disease has shown a link between severe untreated OSA and dementia. Researchers found that untreated OSA patients had higher levels of beta-amyloid protein – the protein which builds up in brain arteries and increases the risk of dementia.
December 1, 2020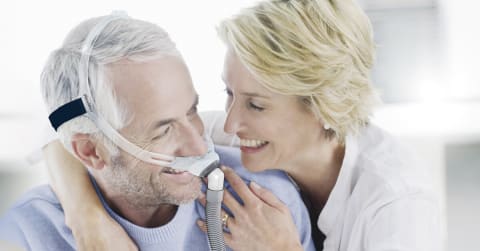 There are so many important reasons for treating sleep apnoea – your heart health, mental health, productivity, safety and more! But did you know that scientists have shown CPAP therapy can also make you look younger and more attractive?
December 1, 2020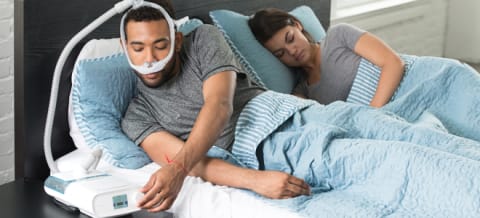 Upwards of 83% of patients who start CPAP therapy are non-compliant over the long term. Starting CPAP therapy is crucial – but it is just as important to make sure you keep using CPAP consistently to achieve your best health outcome.
December 1, 2020
Are you experiencing a problem that warrants a visit to a Sleep Specialist? Here are 15 reasons you may want to speak to a Sleep Physician.
November 11, 2020
A new study has shown that using Continuous Positive Airway Pressure (CPAP) treatment can lower the risk of heart disease in people with prediabetes.
November 11, 2020
A new study in the Journal of Clinical Sleep Medicine has shown that even a small increase in physical activity can lower the risk of developing sleep apnea.
November 11, 2020
Getting a peaceful sleep can be difficult with the sound of heavy breathing or snoring next to you – but what is actually causing it?
June 9, 2020